arena swim bags
The most important feature of a swim bag is how much it holds. So, what are the alternatives? And what uses can be made of bags and backpacks?
Time is precious in our hectic everyday lives, even during swimming sessions. Choosing the right bag for the pool will help you make the most of your time and make your life easier both in the locker room and the pool.
When choosing a swim bag, the question that inevitably arises is: should I pick a bag or a backpack? Of course, that depends on your personal preference and lifestyle but here at arena we suggest you always consider:
size and space, because a bag should be able to hold everything you need
how hardwearing the material is, so you can easily carry around everything you need;
ease-of-usage, because you want to be able to take your bag anywhere you want.
arena's range of bags and backpacks is designed to meet all the needs of people who train or play sport. Let's find out which is the right product for you!
arena swim bags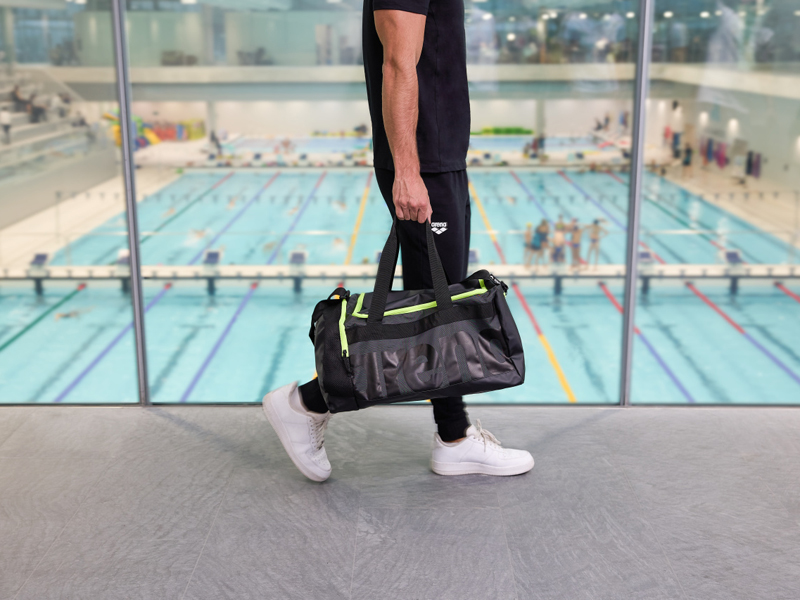 Large, handy and spacious, it is perfect for the gym or pool and you can even take it with you for a weekend away. The inside and outside pockets provide plenty of extra room and the main ventilated compartment is designed to absorb dampness.
This arena bag is designed for travelling light but is big enough to hold everything you need. The main compartment is spacious and ventilated, making it perfect for holding all the basic gear you need for the gym, pool or leisure time.
Backpack for the pool… and much more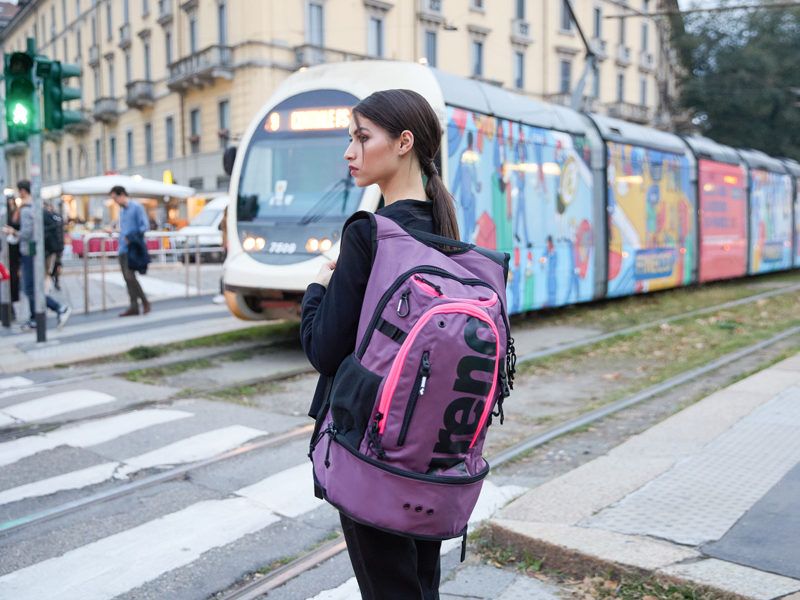 These three backpacks are the biggest in the arena range and perfect for swim training or the gym. They have ventilated inside compartments so you can make the most of the space and easily find everything you need. They are big enough to hold all your clothes and training accessories.
These backpacks for the pool are also ideal for travelling, since they are easy and comfortable to wear on your back thanks to the breathable shoulder straps.
These arena backpacks are fitted with various pockets to help you keep everything tidy and easy to get at. If you will be taking a laptop with you, we recommend  Fast Urban 3.0 with its padded pocket specially designed to protect your PC.
Need extra space? The Fast Multi Duffle Bag is the one the you. With 55 litres of space, it can be worn as a backpack or carried like a bag and has room for everything you need. If you are a triathlete, there is more than enough room for all your triathlon gear!
ARENA TIPS
Complete your swim gear with a Team Sack & Spiky III Pocket Bag They are handy, lightweight and great to carry around inside your bag or backpack. Both are made from water repellent material and take up very little room when they are empty. They are ideal for holding everything you need at the poolside.