arena sports bras: how do you choose the right one?
When choosing a sports bra, it is extremely important to bear in mind what kind of exercise you will be doing!
To choose the right sports bra for you, first assess the impact of the kind of exercise you will be doing. Next, take your own measurements very carefully to find the right size for you.
Your clothing must be comfortable and secure when exercising so you can fully focus on your performance and technique. This tip also applies to sports bras, which should provide you with the support you need for training.
How to choose a sports bra
The key factor in choosing a sports bra is the type of exercise you will be doing: i.e. whether it is low, medium or high impact
For low impact exercise like yoga, Pilates, walking or golf, you need gentle support. These bras are made of lightweight fabrics with thin straps to provide good support and proper coverage.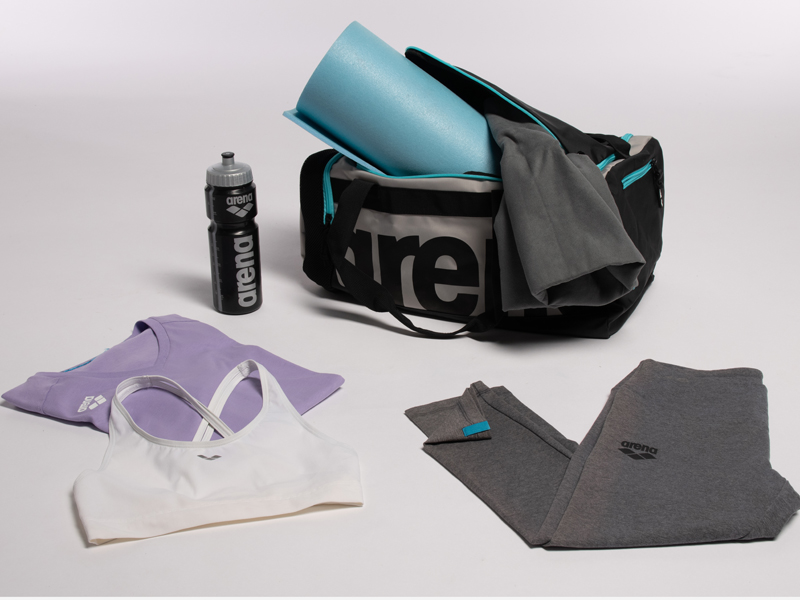 For medium impact sports, like weight training, cycling and skiing, you will need medium support. Wide shoulder straps reduce the pressure on your shoulders and an elasticated bust provide a secure fit. The construction of the front of the bra controls both side-to-side and up-and-down movements.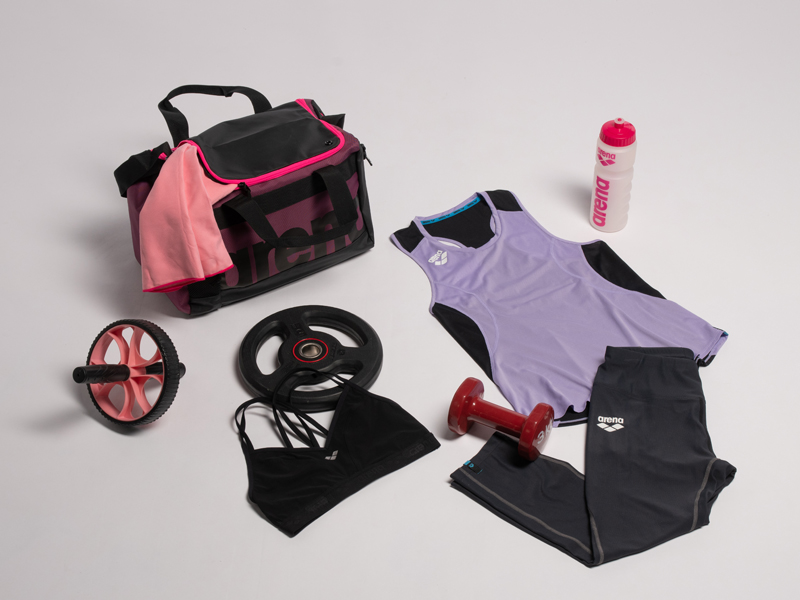 For high impact sports, like running, aerobics, CrossFit, dance, boxing or horse riding, you will require plenty of support. These sports bras are designed with encapsulated, moulded cups to support and separate, allowing excellent control both up-and down and side-to-side movements. Certain models also have adjustable shoulder straps and special front or back fastening for a customised fit.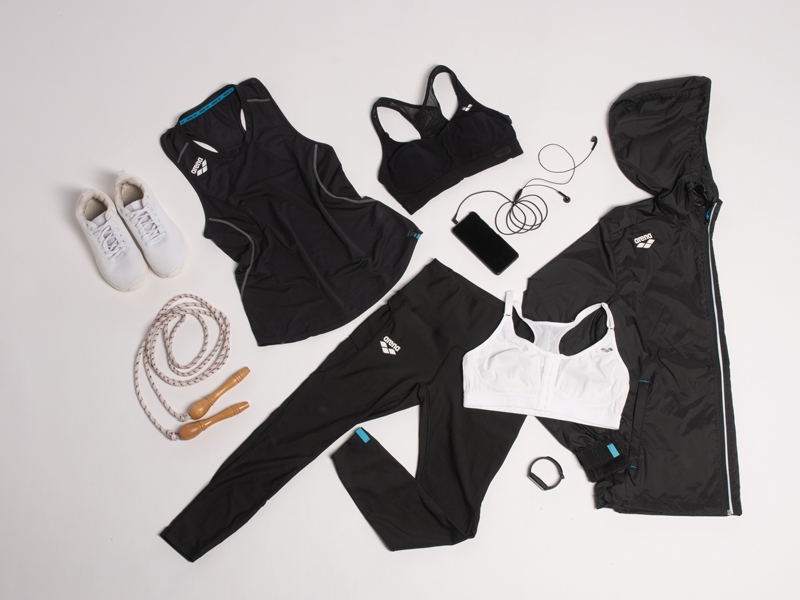 Choosing your bra size
For a bra to perform its task properly, you need to choose the right size. How you do that? Here are some simple steps to follow to find the right arena sports bra for you.
Take off any clothes you are wearing on your upper body and measure your chest just below your bust, making sure the tape measure is tight but does not interfere with your breathing. This measurement corresponds to your sports bra size on our size chart;
Measure the widest part of your chest, halfway up your bust. Make sure the tape is straight across your back. This will give you your cup size on our chart.
To make sure you pick the right size, remember, generally speaking, a sports bra should fit slightly more snugly than an ordinary bra.
Try raising your arms above your head: if your bra is pulled upwards, you might need to adjust the straps or choose a smaller chest size.
The cup should fit snugly: air pockets inside the cup means it is too big. On the other hand, if your breasts do not fit into the cup properly, you might need to go up size.
If your bra slips when you move, you might need to try a smaller size.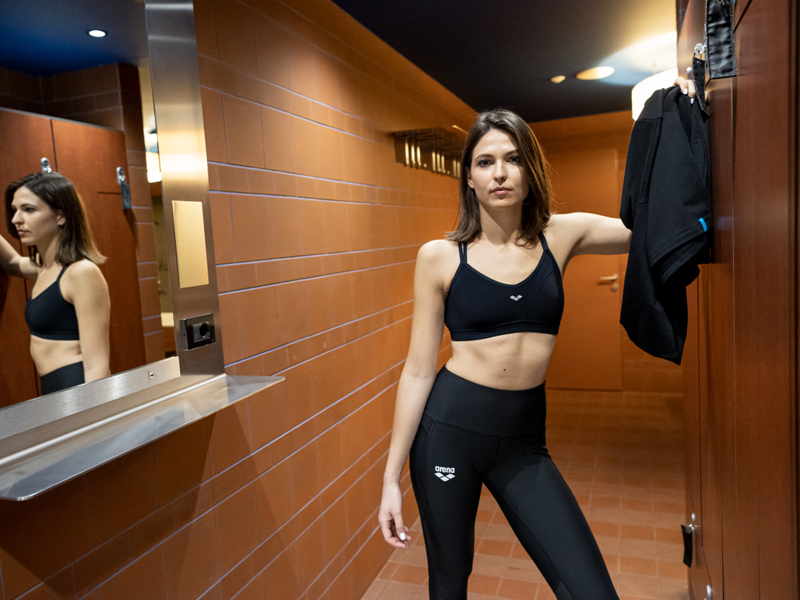 OUR TIPS
You can match your arena sports bras with sports panties with Silicone Flock of technology that shape and support your midriff, providing maximum support. The seamless hem around the legs and waistband guarantee extra comfort, so your panties do not show at all under your shorts.
Discover arena's range of sports bras