Three,

two

,

one….

summer

is

already

here

! Great! Sunshine,

warm

weather

and…

where

should

I go to

swim

?!
For those lucky swimmers who live along the coast, it a no-brainer: open-water swimming. But what about those who live in big cities and want to enjoy the summer sunshine? The best choice is an outdoor swimming pool. There is nothing better than an early-morning swim with the sun shimmering across the pool or swimming when it is boiling hot in the city, right in the middle of the afternoon.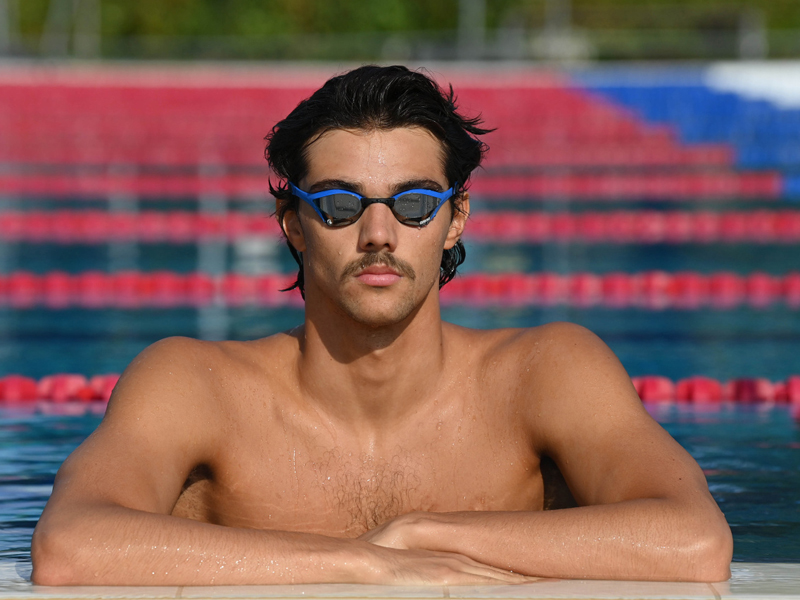 Get your bag ready and warm up those muscles, the water is waiting!
Of course, there are plenty of differences from swimming indoors. Let's find out what the main differences are between training in outdoor swimming pools in summer and indoors in winter.
The first difference is the water temperature.
It should usually be around 26/27°C, but finding outdoor pools that are heated in summer is not easy.
Of course, the temperature also varies according to the outside weather.
The air temperature is, in fact, the second difference.
As we have seen, this has a significant effect on the water temperature. If it is too cold, it can affect your swimming and your cardio-respiratory capacity, making training much trickier. Nevertheless, low temperatures also have a number of benefits:
they help you burn more calories because the body has to work harder due to the cold:
your blood circulates better. Indeed, when you are in cold water, blood flows to your vital organs and is forced to circulate more efficiently.
cold temperatures maximise your breathing capacity, because cold water forces you to breathe more deeply. This opens up your lungs and helps convey more oxygen.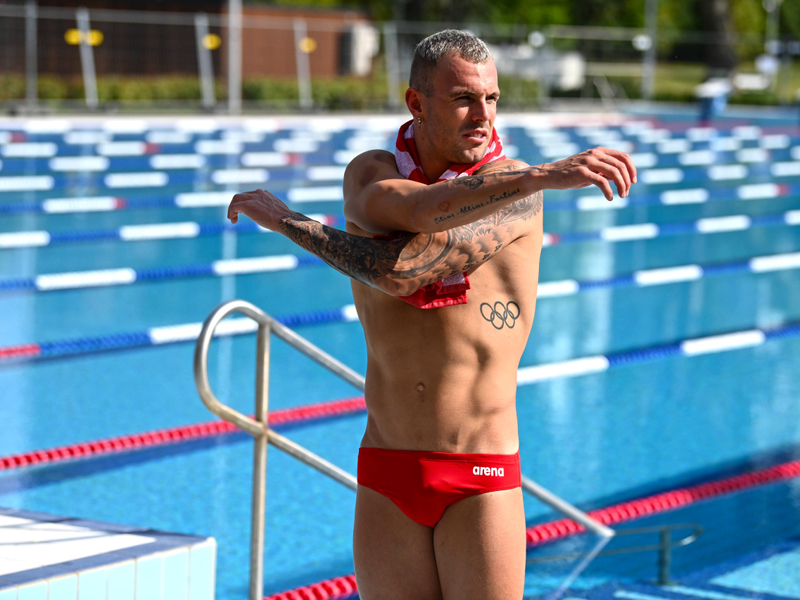 TIP
There are pros and cons to swimming in the cold (taken as referring to the water and air temperature). If you really feel the cold, wear a thin sleeveless wetsuit, so you can enjoy swimming even in colder temperatures.
The third difference concerns the material used for swimming in outdoor pools, particularly goggles.
The sunshine, different light and glinting off the surface of the water can all bother swimmers and cause more or less serious harm, if you are exposed for long periods. You need to get hold of custom-designed goggles for outdoor swimming.
TIP
arena offers a range of goggles that might be ideal for you. Mirrored and dark lenses are both excellent for outdoor swimming.
Last but not least, my main tip is to take better care of your skin. Remember that too much exposure to sunlight can cause damage. So, even when you are just going for an ordinary swim, remember to wear protection, so that you are not forced to miss out on the pleasure of swimming in an outdoor pool in summer due to painful sunburn.
---
Articles you may also like…
Not much time for training? Here are some exercises specially for you! [Summer Edit]
Running and Swimming: calorie-burning work-outs for the summer