It is 9.30 p.m. on Saturday evening and I am in a hotel room writing down anything that this comes to mind.
The moment has arrived. I am in Klagenfurt ready for tomorrow's race! I have left my bike and bags in the changing zone after checking everything was in perfect order. My energy bars and gels are where they are supposed to be, my clothes, chip and skinsuit are resting on the back of a chair, so that when the alarm goes off at 3.50 a.m. tomorrow morning I know I will not forget anything! Everything is ready… but what about me?
Lots of people have asked me the same question over the last few days: "How are you feeling?". And I have said the same thing to everybody: "Good, I think!". But the last month – the time when you should be taking it easy and starting to enjoy your physical fitness as you begin to lighten your training as part of your pre-race taper, when you should be shaking with excitement as you get ready to leave for the race – has been one of the worst periods in my entire life.
At the beginning of June, right in the middle of the last two weeks of heavy training for the race, my parents had a bad accident on a scooter and my father had to undergo surgery, which kept him in hospital for over 20 days! It was a very stressful and worrying period and, although I tried to keep to my training plan, I did not really give the race much thought, since my mind was on more serious matters! I was worried and really anxious.
As if that was not enough, the hotel booked eight months ago decided to make things even more stressful! I happened to call the hotel a few days before setting off to ask whether I could stay an extra night and… surprise surprise, my booking had been cancelled by mistake and there were no more rooms available! HELP!!!!! Tell me you are joking! Finding a vacant room in Klagenfurt a week before the Ironman is virtually impossible! But then, fortunately, the hotel manager found me somewhere else to stay in a much nicer hotel right in the city centre, so in the end I was lucky! And at last things started to go my way!
My parents finally came home a few days before I set off and my dad started to feel much better. After that I felt a bit more "relaxed" ……. or rather I began to worry about the race and nothing else!
I still had so many things to do and I did not know where to begin! First of all, I had to take my bike to the mechanics and get it checked out to make sure everything was in working order. Then I had to buy those last few essentials for the journey and pack my suitcase making sure I did not forget anything! I could not wait to set off, because it was as if all the weight of everything bad that had happened recently was being lifted off my shoulders! And that is exactly how it felt! I literally crashed out and slept for almost the entire journey, which is not like me at all!
The best moment was Thursday afternoon when I went to pick up my race pack. Going back to the Expo and wandering around the various stands, buying gadgets and mixing with the other athletes, enjoying the adrenaline, tension and great vibe in the air, made me forget about all the bad thoughts I had had recently and gave me the boost I will need tomorrow if my great dream is to come true!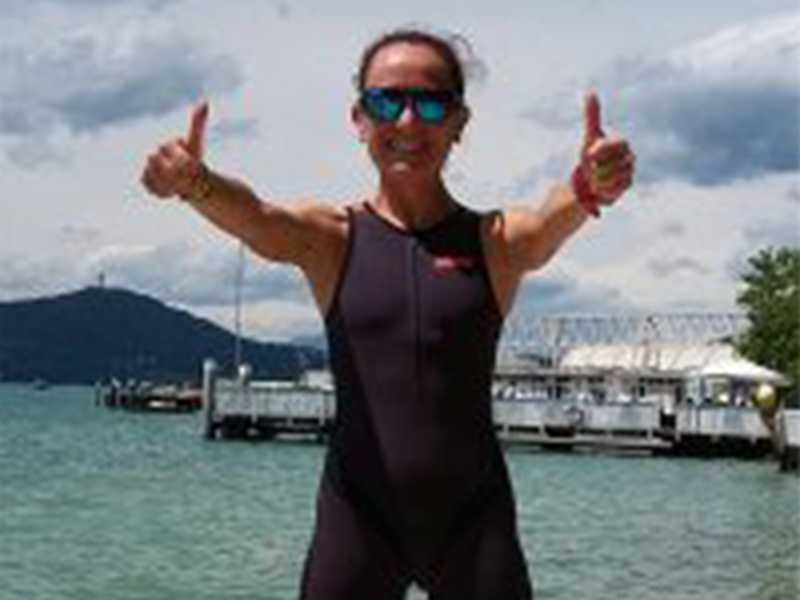 But my happiness was short-lived. After picking up my start number, I read how many slots would be up for grabs for taking part in the Ironman in Kona.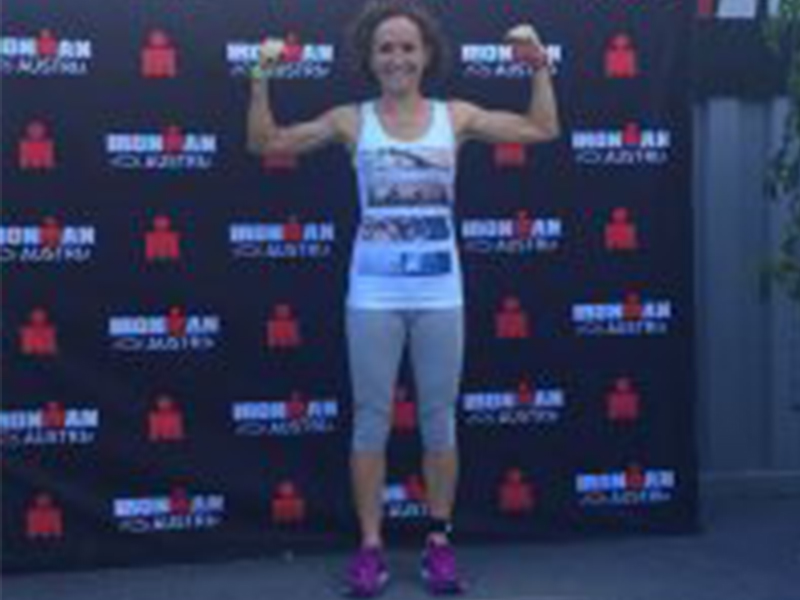 Bad luck seems to be following me! I found out that there would only be one slot for each of the women's categories. Just ONE, for the winner only! In previous years there had always been at least two, always! And that only meant one thing: I will have to come first or bid farewell to Hawaii. It will be really, really tough this time. Almost impossible. But I am here now and I have trained hard for almost 9 months for this race and I am certainly not going to feel sorry for myself, I am going to push myself to my very limits and do everything I can to achieve my goal!
It feels strange this time. Different from other races. Physically I have trained harder than ever; but mentally it is different. I feel less confident, a bit tired and scared, and with lots of question marks in my mind….. one above all others: "How much do you really want it?" I have asked myself that so many times and I still do not know the answer.
But now it is too late to be thinking about all that and I must get to bed or I will wake up late for tomorrow's race!
All I know is that sometimes life is full of so much excitement and emotion that we cannot really take in and process everything at the same time, so the only thing we can do is stop and look at what is going on. Fate, God or whatever else is up there above us will decide how things turn out.
And that is just the way it is. So, without thinking about it too much…… let's just see what happens.