Bipolar! I f I had to choose a word to define my state of mind recently it will be just that: BIPOLAR. Some days I feel invincible but others I just think: "Why do not you just give up on this crazy enterprise?"
It is just over a month until the IM, which means just one thing: clocking up lots and lots of miles!
My long runs now last two hours or more, my long bike rides at least five hours and block sessions even longer! Of course, I do not train like that every day! Generally speaking, just twice a week. Everything else varies, alternating easier recovery days with more specific workouts. My strategy for swimming is slightly different: my coach has got me doing high-quality work instead of swimming long distances, occasionally incorporating a slightly faster swim but nothing too exhausting……. At least that part is not killing me! 🙂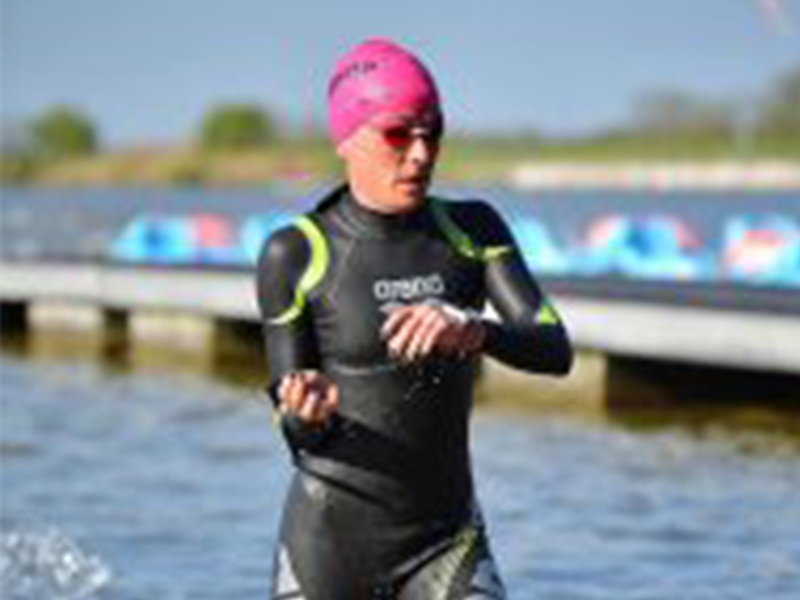 I have recently taken part in two "build-up" races and I am really pleased with my performances! Particularly the recent "Challenge Rimini", where, as well as finishing in a good position (17th *overall and 1st* in my age group), I also felt really good, confirming that my coach and I are getting it right! Thanks coach! These are real boosts for my moral, encouraging me to keep on training properly!
But getting back to my bipolarism….What is that all about? Well, there is no easy answer.
It is at least partly explained by the fact that I do not feel good enough to succeed in this great challenge. And then….. then there is all the rest. Or rather, all the others. It is hard to explain how complicated it is to chase our dreams and do what we love to do. Particularly if these are not exactly "ordinary" dreams, what most people would consider to be obsessions or crazy quirks. And if you happen to be a woman then people think it is all even more absurd! I swear that not one single day goes by without somebody poking fun at me (sometimes in not very nice ways) or making some remark about my training and lifestyle.
It's hard to overcome the kind of rather harsh prejudices and judgements people make. They think I'm crazy because I spend my free time riding a bike or they think that an ironman is an impossible distance for "an ordinary person". In fact, that is not true. There is nothing out of this world about all this!! Completing an ironman is just a matter of training and nothing else. You race at a very steady place, so you do not have to be an extraordinary athlete, and if you are mentally strong (something you learn in training) then you can definitely do it. That is all there is to it. There is nothing heroic about racing this way. You are just somebody who has trained with consistency and dedication!
It's hard to deal with all the fake encouragement or criticism from athletes like you, who have already labelled you without even getting to know you, just because they have seen a photo of you or read something about you… or, may be, because you beat them in some race!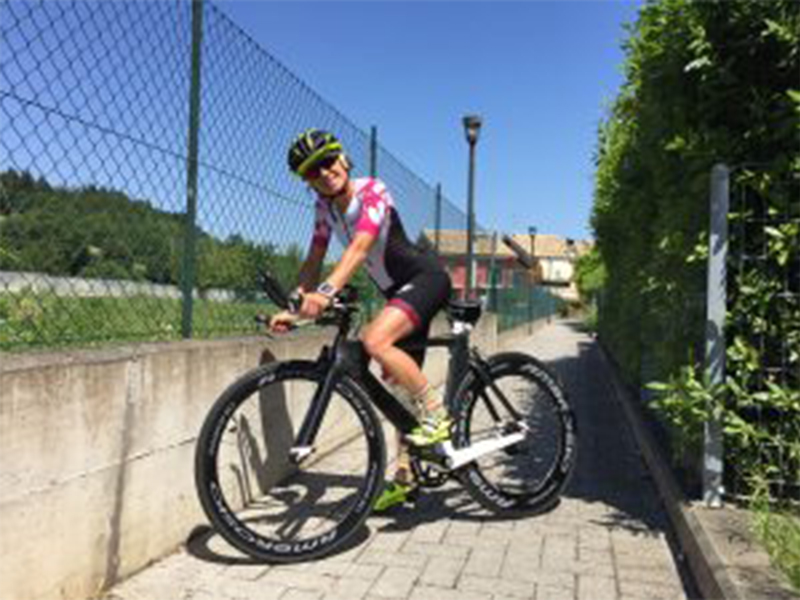 It's hard not to feel guilty. Even if nobody actually blames you for anything, you know very well that if you were not chasing this dream, your life would be very different and you would have much more free time to devote to everything else.
It is hard to overcome your own demons. Following your dreams at all costs. It takes courage, commitment and determination. To achieve your best, you have to give everything. And you cannot always do that. Sometimes you are afraid of failing, not getting the result you are hoping for and or sensing that your dreams will never come true… And so, you are tempted to give it all up, because, after all, it is no big deal whether you qualify or not. Nobody really cares if I get to Hawaii and it certainly will not change my life. I will still have to get up every morning and earn a living!
But then the dreamer inside me suddenly comes out, the more determined side of my character, and says: "Yes, but you still need to chase your dreams and the harder they are the more rewarding it is to achieve them. So stop moaning, ignore everything and everyone and make sure you get your slot in Hawaii!….
And that is when I feel invincible…Because, even though I will still have to get up early in the morning, I will at least feel happier after writing another fantastic page in my life!