I am already halfway there. Time passes quickly. And soon the first "test" races will begin. I cannot wait! After months and months of training with my head down in the cold, a bit of adrenaline is just what I need! This is a crucial period when the distances increase and, above all, it is time to train at race pace. So the watchword is: experiment! In training you can try out things you have never done before, as regards what and when to eat and in terms of "gambling" a bit more on your case. Well now is the right time! Not too close to an IM, but not too far away to make all the effort useless. This is a building period when everything can still be altered and when you need to carefully think about and optimise every training session. Let's see what happens!
But today I would also like to explain a bit better why I'm so desperate to qualify for the world Ironman Championships in Hawaii.
I have never been a champion, never top of the class or blessed with some "natural talent" or other.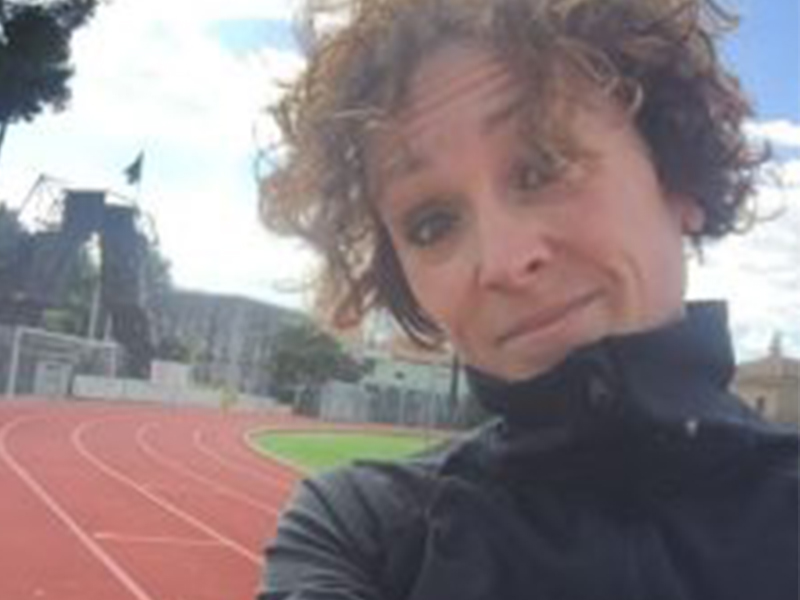 When I was 10 I thought I could become a great swimmer, but my large family lived in the country and my parents, who both worked full-time, certainly didn't have time to devote to after-school activities! And so when I finally managed to put my thoughts into a swimming pool for the first time, I realise that the other kids my age had learnt to swim some time ago and were already expert competitors! I can remember them flying along the lane next to me and looking at us "beginners" as if we were a bit "pathetic", because we still had to learn how to swim properly at the age of 13… It did not take me long to realise I would never become a great swimmer!
The same applies to athletics: I would have loved to have been part of the team, but my PE teacher always recommended some other people to the various sports clubs. But in the end I was brave enough to step up and, despite my embarrassment, ask him what I needed to do to become a member of an athletics team. I was not bothered about the 50 minute bus ride both down and back, forcing me to miss some of the training or I would have had to walk home: the important thing was to gather! I was really happy! But even then, after a couple of years, I realised I was not as talented as I had hoped.
I always felt a mixture of embarrassment and shyness when I entered races. As I settled on my starting blocks, I looked at the other girls and try to guess who would win. You can tell from just the warmup before the race which athletes would end up on the podium. Because if you're a champion, if you are a winner, you will always stand out. It's as if you "give off" some kind of energy the others do not have.
…so what about me? Well, I was one of the also-rans! I was the girl in lane 6 or lane 1. In other words not really in the race. The one the best competitors did not even considered to be a rival. Those of you who have always been good athletes probably haven't experienced that kind of feeling very often, but those of you like me who have always had to really work hard to achieve anything (minor or major) know exactly what I'm talking about.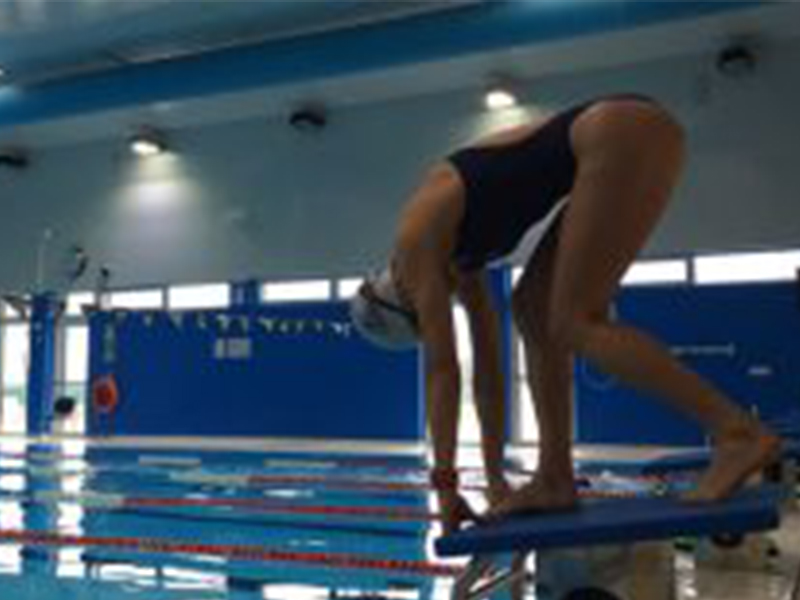 That is why I would really love to qualify for the Ironman world Championships in Hawaii. I do not want to go there to big myself up or shut off in front of the others, I just want to go for myself.
I want to achieve something that would be very special for me, because it would mean that this time I did it.
It would mean giving the girl in the lane alongside the best competitors the chance to feel "strong" and not the pathetic one who can hardly swim. It would mean giving the young girl on the starting blocks the chance to experience what it feels like to be "one of those who count in the race".
I would like her to feel that buzz I could sense around the athletes I would have bet on when I was just part of the backdrop to "their races". I want to be part of the real race!
For once I would like to make a dream come true for that young girl I used to be. I would like to surprise her, excite her and, finally, let her find out what victory tastes like.