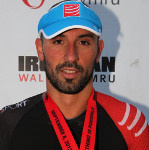 Luca Borreca
An excellent swimmer when he was young, he then took up first water polo and then finswimming before focusing on teaching swimming. A swimming instructor since 2001, he is now the Head Coach and TD of a famous old Milanese swimming club. He has trained a number of both national and international standard swimmers. A very keen sportsman, he completed his first IRONMAN triathlon in Wales in September 2013.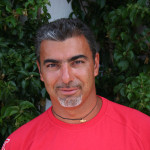 Paolo Felotti
Paolo represented Italy several times in the 1980s and was the World and European Masters Champion in the backstroke and medley relay (he is also the World and European record holder). A swim coach and life-saving instructor, he has been part of Nuotopiù's technical staff since 2003. He has been the Chief Coach and Trainer of the Masters team and Assistant Manager of the competitive swim team at Gonzaga Sport Club (Milan) since the 2015/2016 season.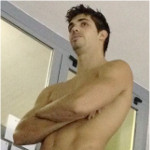 Manuele Trezzi
A top-class swimmer who still competes, he has taken part in and reached the finals of Italian championships, as well as winning lots of regional titles. A FIN swimming instructor and trainer, FIT fitness trainer for tennis, and a graduate in the Motor Sciences from Milan State University, he has been working all these fields since the beginning of 2013.