With the heat and longer days, we all love spending more time in the open air, so why not swim in open waters! The so-called wild swimming is gaining more and more attention from experienced and inexperienced swimmers because it offers tonnes of benefits, both physical and mental. Every opportunity is a good opportunity: not only sea water, but also lakes, rivers, or streams, can be a cure-all for a swim in freedom that will allow us to reconnect with nature and ourselves. Want some examples?
FROM SUNSET TO SUNBATHING
Whether there's a sunset or a sunrise, a clear sky or a stunning rainbow, swimming outdoors allows you to admire the natural beauty around you. Also, arm after arm, you will be kissed by the sun, giving you an enviable tan, but don't forget sunscreen. It is especially important during the hottest hours of the day and should be chosen based on your skin type.
Among the good reasons to swim in natural waters, the lack of chlorine takes first place, because it can irritate your skin and mucous membranes. Swimming in these waters is beneficial to your mood especially because of the vitamin D from the sun. Not to mention how cool it is when you jump out into the open water on hot summer days, where the summer heat doesn't seem to give up, and only a refreshing swim can give us relief. Even the drying phase has great advantages: no shivering when you get out of the water or hair that is stressed by your blow dryer; it's enough to stretch out on your towel under the sun. The hot sun rays will do the rest.
DISCOVERING WONDERFUL PLACES
We would like to finish up our wild swimming tips by recommending the best places to practice it. Below are wild and enchanting places that will make your swimming experience memorable.
Let's start with Italy: in the province of Pordenone at Tramonti di Sopra, there are the Smeraldine ponds, in the natural park of the Friulian Dolomites, along the Meduna River. The name, as you can guess, is derived from the colour of the water, which is housed in natural ponds surrounded by uncontaminated nature. The Candalla Falls in Camaiore, in the province of Lucca, are surrounded by a lush nature and close to an old abandoned mill. To reach them, you have to cross a path that seems enchanted with gnomes and fairies.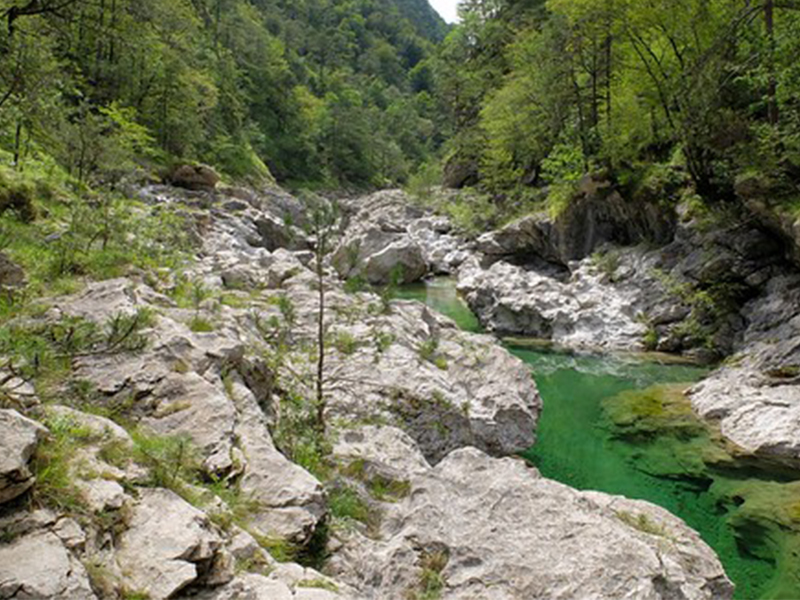 In Slovenia, you can find the Bohinj Lake, the largest in the country with glacial origins, within a large natural park. Its crystal clear waters are perfect for a rejuvenating swim, and often you'll see a small rowing boat going by while you're admiring the surrounding nature.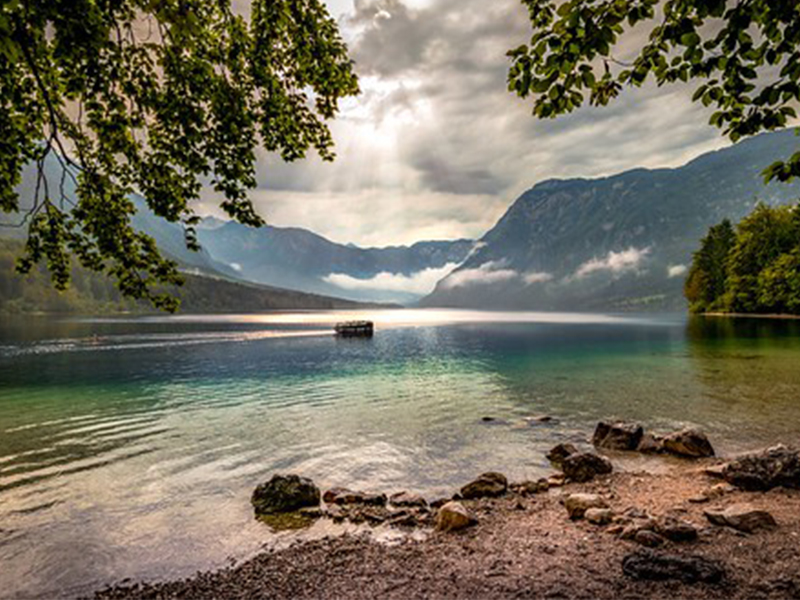 For a truly "wild" experience, there's no better place than the Azores in Portugal, on Pico Island where you can swim with dolphins. It is an intense experience in a natural swimming pool, where playful turtles will allow you to get close, enabling you to swim with them, lead by experienced and prepared staff. It's an unforgettable adventure.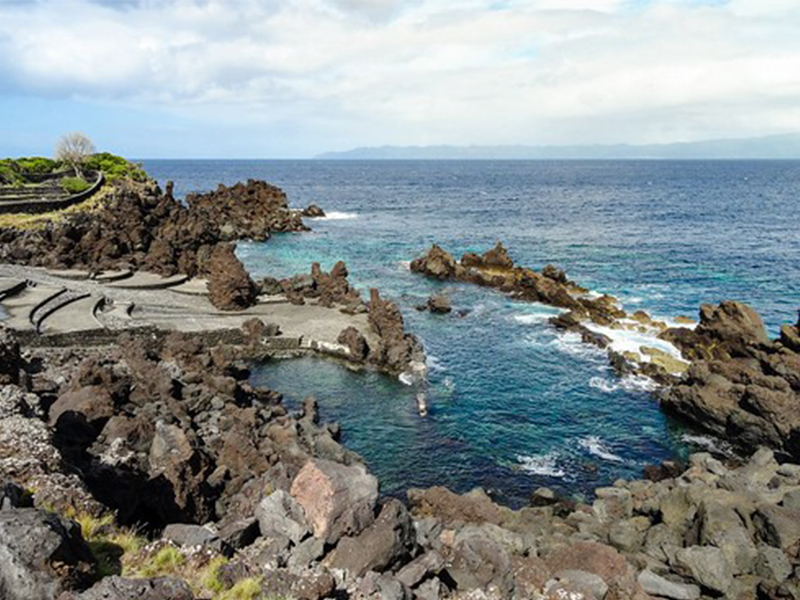 In Greece, Melissani's cave on the island of Kefalonia is a hidden jewel that once housed a Temple dedicated to Satyr Pan. According to mythology, nymphs chose to live there for their beauty. You can immerse yourself in this subterranean paradise among stalactite decorations greeted by the waters of an intense blue, kissed by the sun, coming from its grand opening.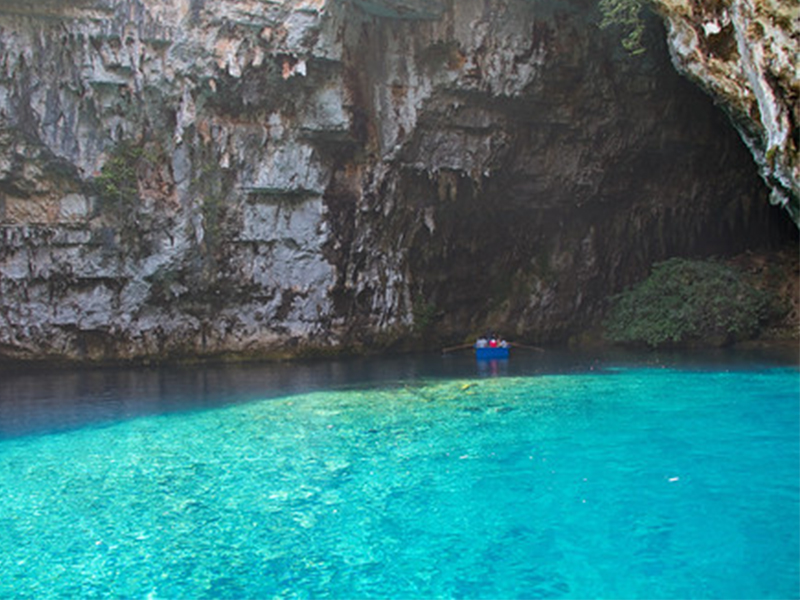 A real paradise for swimmers is located in Turkey, in Pamukkale (which in Turkish means cotton castle) among Denizli's thermal pools. The pools are housed in white limestone formations that look like marble, and the water also has a regenerating and healing power.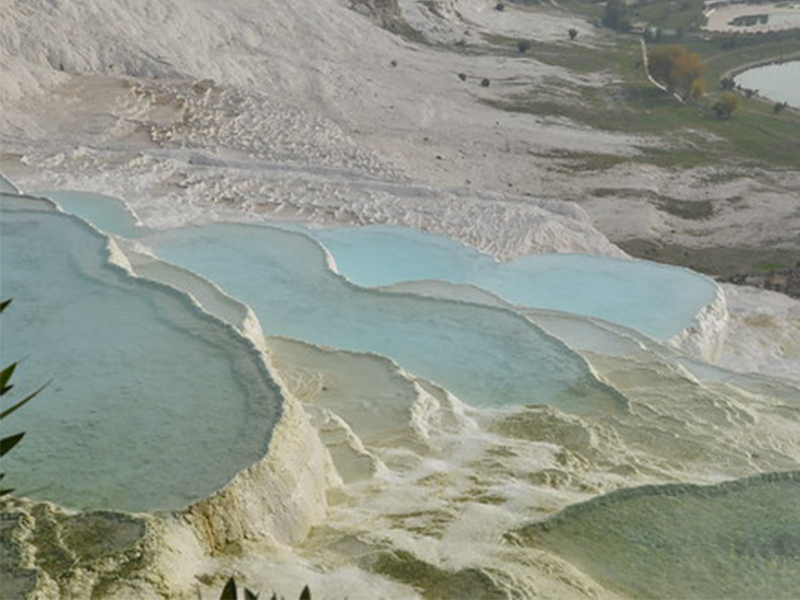 Of course, these are just some of the most famous places. You can even find equally beautiful places in your areas. You only need to search for them on the Internet. Then you can swim and enjoy the summer!
---